Not sure what scent or formula is best for you? Try our Travel / Sample Pack!
Free USA Shipping on the Travel Pack!
Simple Ingredients: Fractionated Coconut Oil, Beeswax, Mango Butter, Tapioca Starch, Baking Soda (only in Performance), Arrowroot Powder, Zinc Ricinoleate, Pure Essential Oils
Wildflower Performance: Lavender and Ylang Ylang
Citrus Leaf Performance: Lime and Sage
Meadow Sensitive: Mandarin and Lemongrass
Customer Reviews
03/14/2020
Tannis T.
Canada
Love it...
Great trio of scents & the perfect size for your purse or bag.
02/06/2020
Adrian B.
United States
An Honest 7 Day Reveiw
Day 7 .... Thoughts I want to be completely transparent here. Before this product I had Never tried an All Natural Deodorant. As I come into the seventh day of using this product I am completely converted. Let me explain... For years I've used Secret brand Deodorant (various types from gels to solids.) I always had a brief period of sweating just after application. With #WildRoot I do not experience this. Also with this product I did Not experience Any of the detox side effects (so far) that go along with switching to a Natural Deodorant (Lucky Me. ) For me this product works well and I will continue to use it. I have two more trial size "Flavors" to try I'm super excited to see how these work for me too! I have quite a bit of product left after a week, so for now I will continue to use the WildFlower "Flavor." #WildRoot #EssentialOils #AllNatural #Deodorant #SimplyEarth #NaturalDeordorantJourney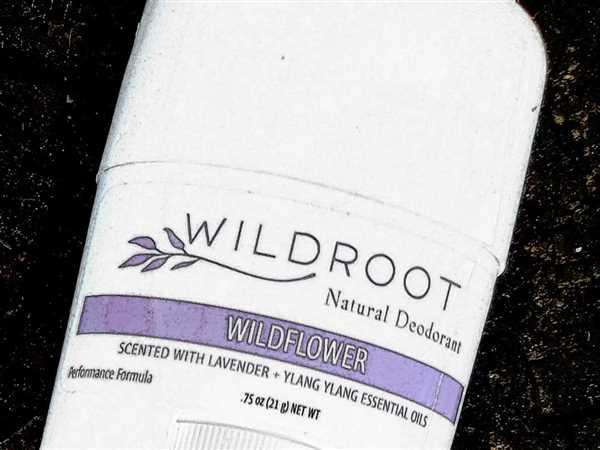 02/01/2020
Pamela C.
United States
Great so far
I think I've been using this product a couple of weeks. I have no complaints. I haven't experienced any sweating but it is winter. Time will tell.
01/30/2020
Robin K.
United States
I bought the Travel 3 Pack...
I don't know which is my favorite! I like all three scents. So far I like how the WildRoot works.
01/27/2020
Latricia T.
United States
Love ❤️ this deodorant!
WildRoot is great! It goes on smoothly and keeps me stink free all day!